PROJECT OF THE NEW PADDLE STEAMER FOR THE UPPER RHINE MAKES PROGRESS
DLM is currently working on the engineering and design of a new remote-controlled two-cylinder compound condensing steam engine and an automatic boiler with a C02-neutral biomass firing system. The contract had been placed by a Swiss society named Pro Dampfer aiming to build an all-new paddle steamer for the upper Rhine between the Swiss town Schaffhausen and the German town Konstanz. Within the framework of this contact, several important milestones have now been achieved. A computer program for the thermodynamic calculation of the complex two-cylinder compound condensing steam engine has been successfully completed. The calculated indicating diagrams coincide very accurately with measured diagrams. In a next step the specific parameters of this project were used to design the new steam engine and the boiler. These are not yet manufacturing, but assembly drawings allowing precise knowledge of the requirements for power, mass and volume.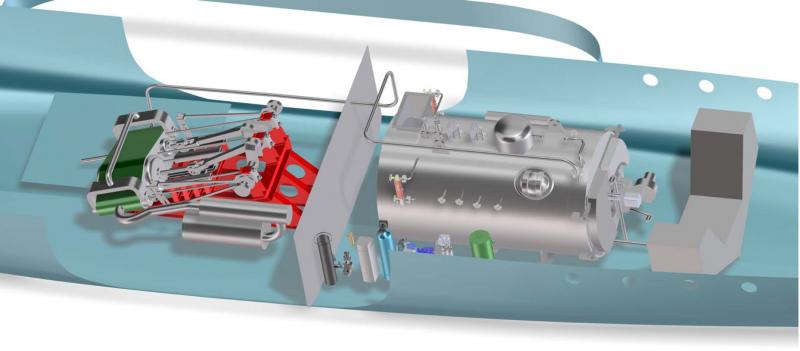 Draft of the general assembly of the steam plant in the ships hull. The paddle wheels are not shown. Drawing by DLM.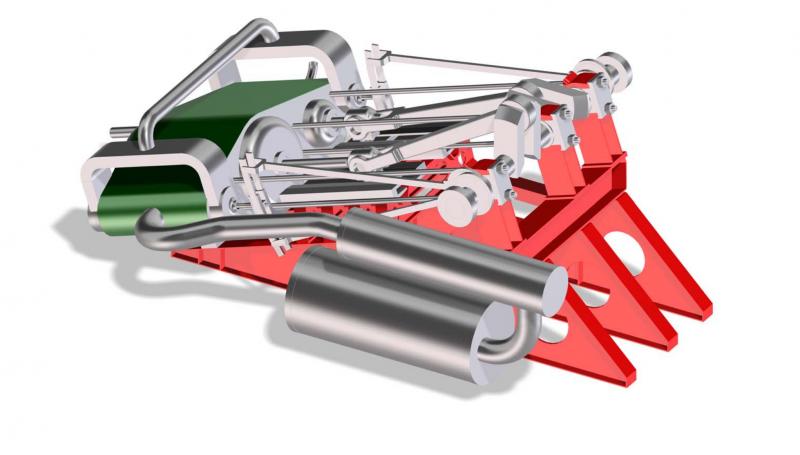 Draft of the projected new steam engine. Drawing by DLM.