General mechanical engineering
23 roller bearing wheelset groups for the ÖBB snowploughs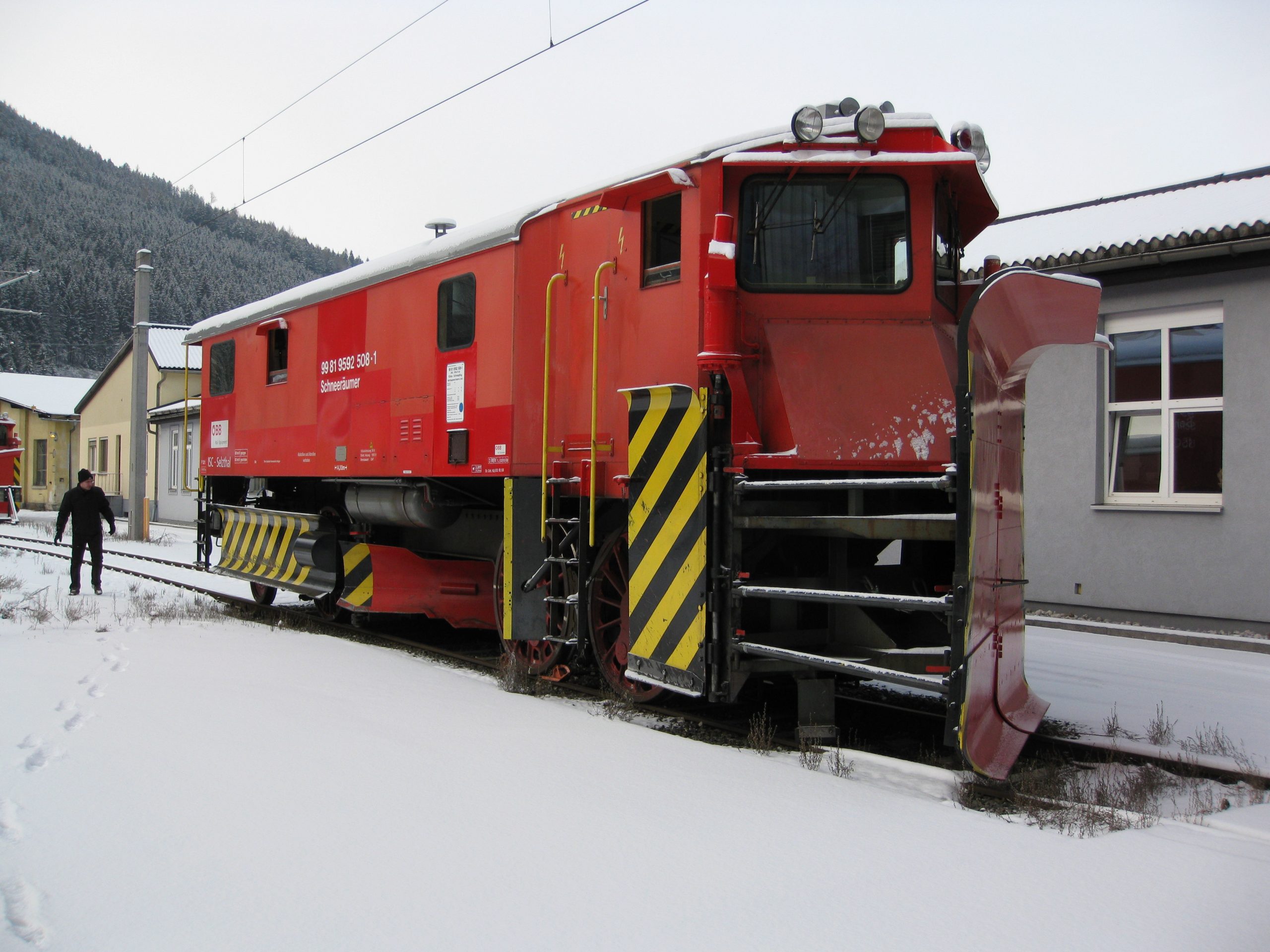 The basis for the ÖBB snow ploughs were discarded frames and axles of the widely used steam locomotive series 52. The Krauss-Helmholtz truck with leading axle and 1st coupled axle as well as the fourth and fifth coupled axles were re-used with the locomotive frame. All axles still had the original oil-lubricated plain bearings, which caused increasing problems (running hot) and high maintenance costs. The workshop at Knittelfeld, where the snow ploughs are serviced, knew of the successful conversion of the 52 8055, where it was possible to fit the roller bearings into the existing axle bearing cut-outs. Since the roller bearings require more radial space than plain bearings, new frames are normally necessary for conversions to roller-bearing.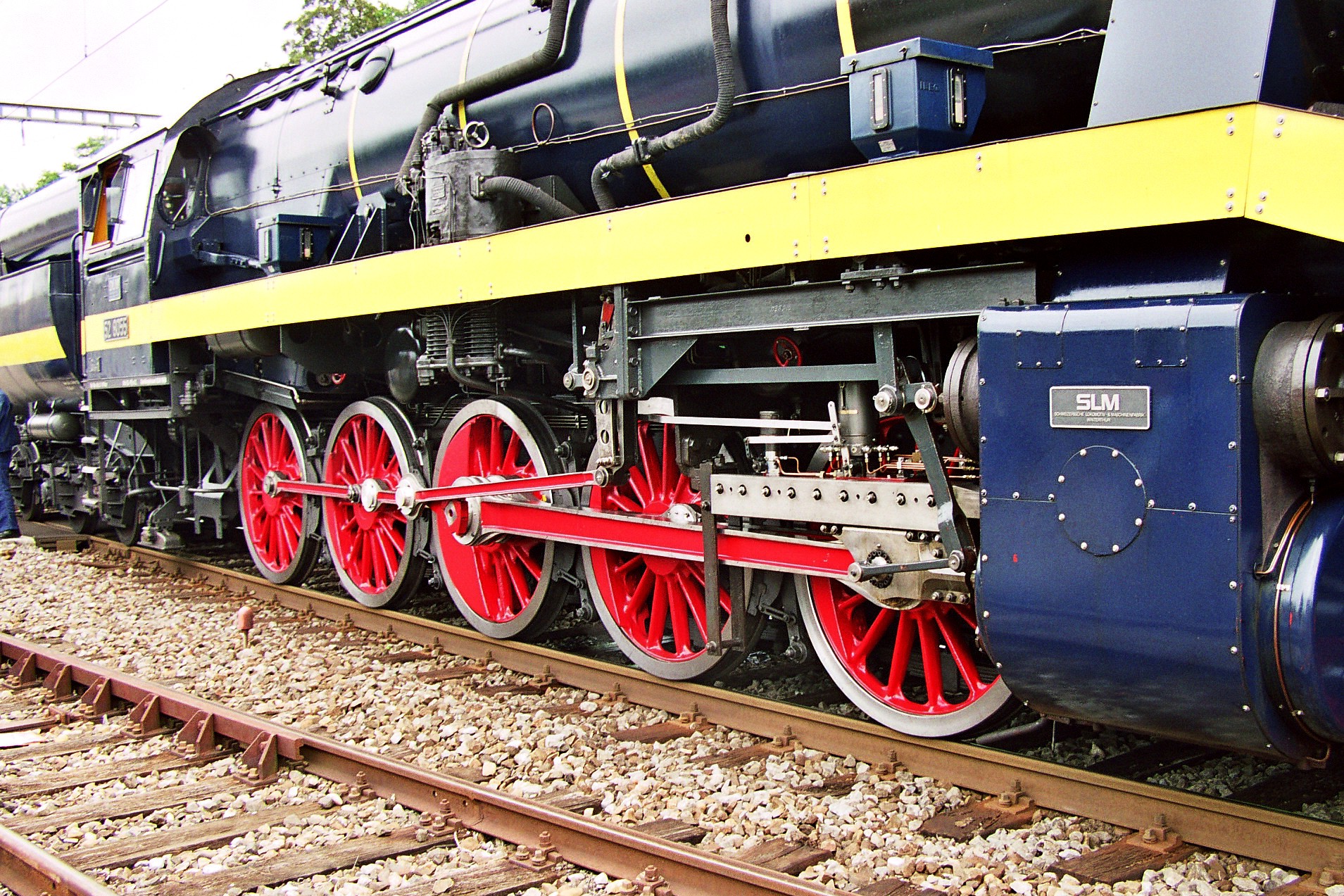 The chassis and engine of the modernised 52 8055 with roller bearings served as a model for the conversion of the snow ploughs.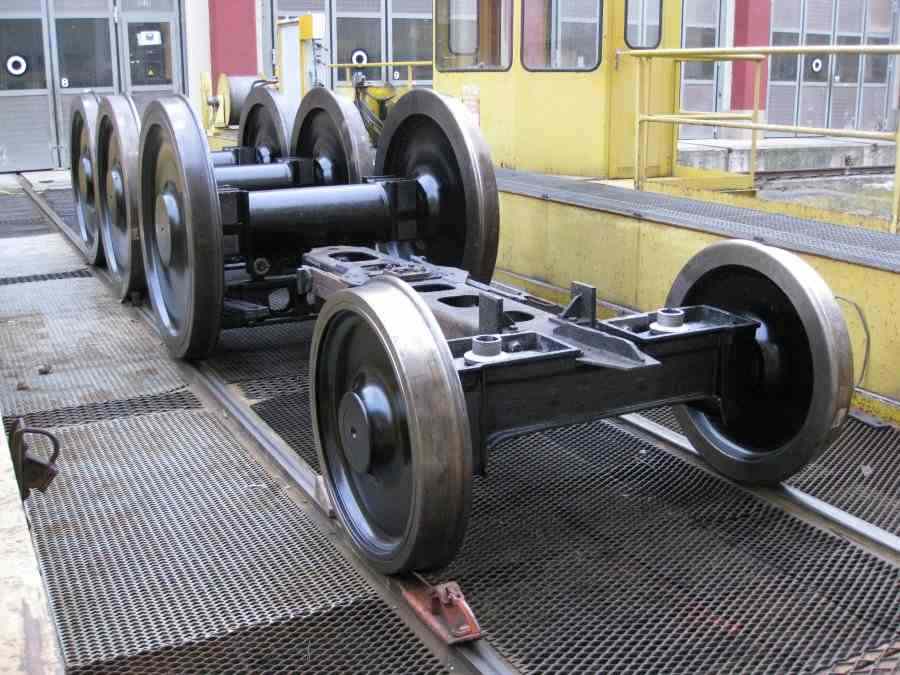 The first of the new wheelset groups with roller bearings after delivery to HW Knittelfeld, where installation took place.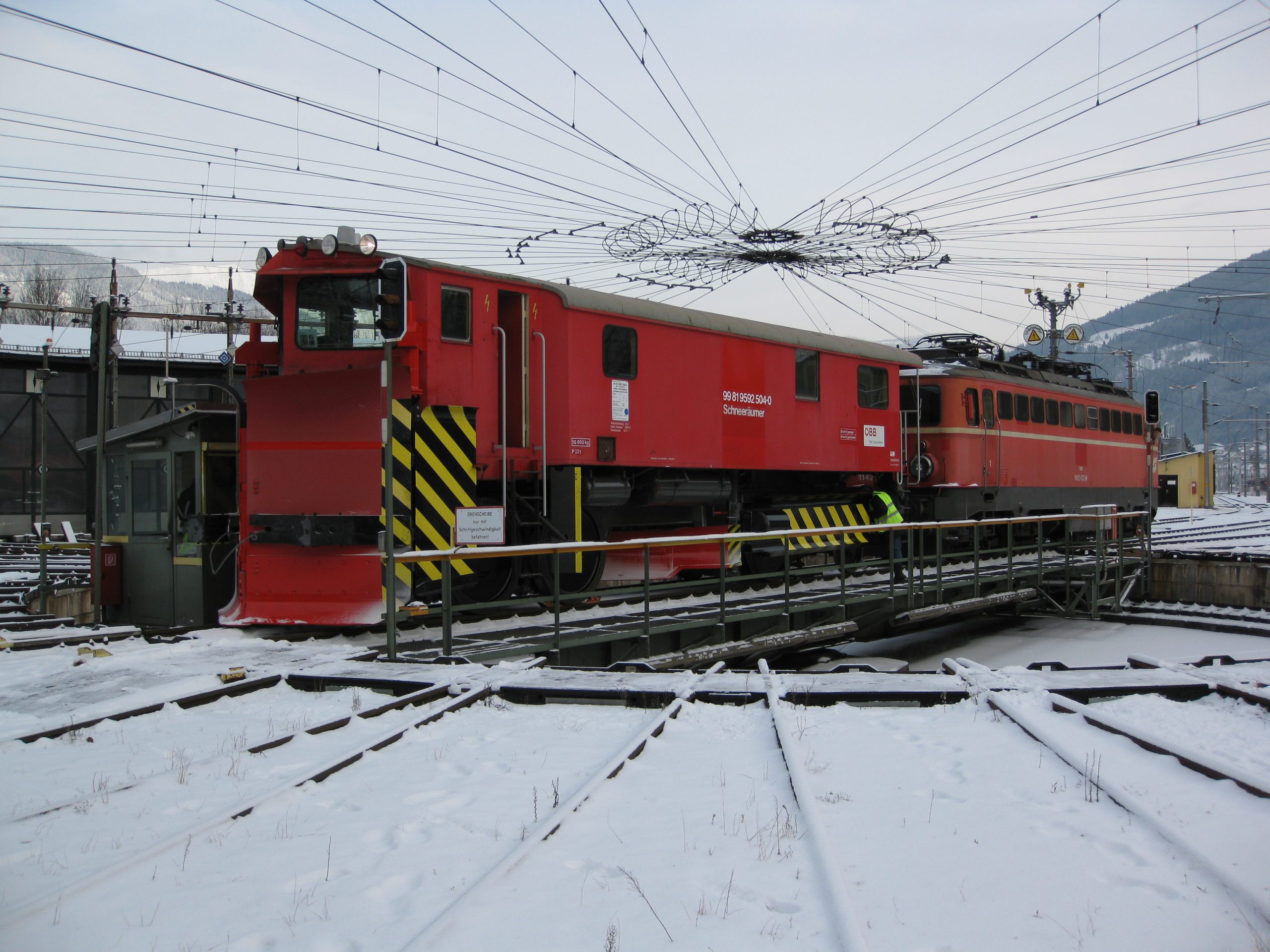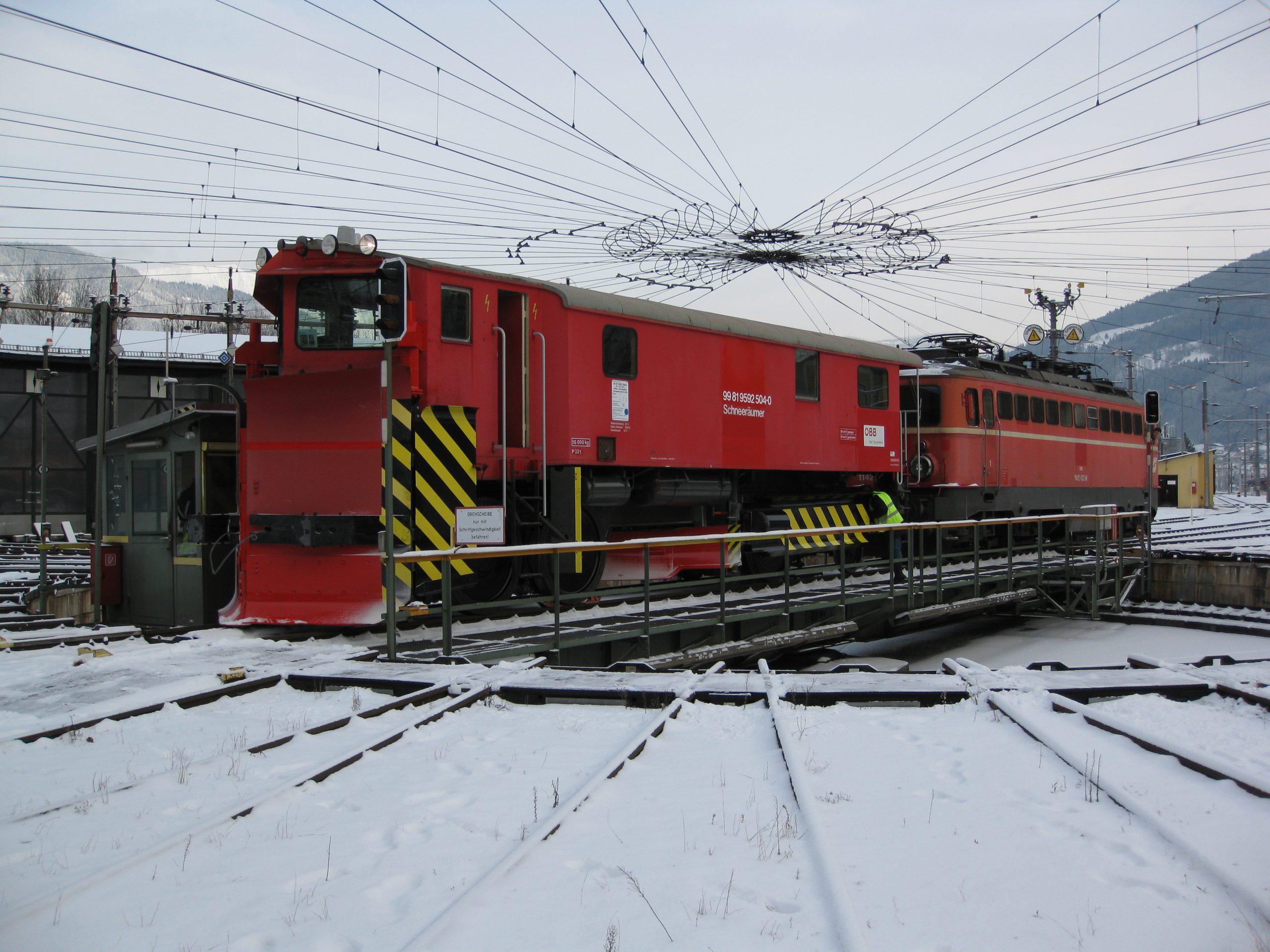 The first snow plough equipped with the maintenance-free roller bearings on the occasion of the acceptance and transfer trip on 21 December 2009 on the turntable in Selzthal. All photos Roger Waller