Electric Pre-heating Device for Steam Locomotives
The electric pre-heating device considerably improves the operational readiness of steam locomotives. It offers the following advantages:
Unattended, electric heating of a steam locomotive up to a boiler pressure of 10bar.
Compensate the radiation losses to keep an engine in steam without attendance.
Filling of boiler without having to open a wash-out plug.
In contrast to the conventional method with combustible fuels, the heating in this case is effected by means of an electric continuous-flow heater. The water is extracted from the locomotive boiler and flows to the circulation pump, which forces the water through the continuous flow heater and back into the boiler. The forced circulation results in an extremly homogeneous heat-up, because the boiler is heated from the water-side and thus has the same temperature overall (as opposed to the conventional method by which the firebox and boiler tubes have to be heated first, while the outer firebox and the cylindrical boiler shell are still cold). The electric pre-heating device heats the boiler water slowly to the temperature preset on the thermostat and keeps it constant.
Our electric preheating devices have a standard power of 20 or 40 kW.Other ratings on request.
The pictures show the 25 kW version during the heating of an old coal-fired steam locomotive. The smoke- and noiseless heating is very much appreciated by the nearby residents.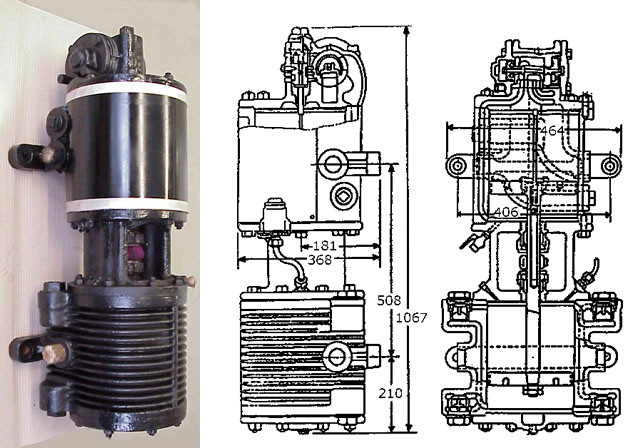 Single stage compressor for working pressure from 10 to 16 bar. These are up-graded versions of standard Chinese compressors, not available at the moment. We are looking for alternatives
Return Bends for superheaters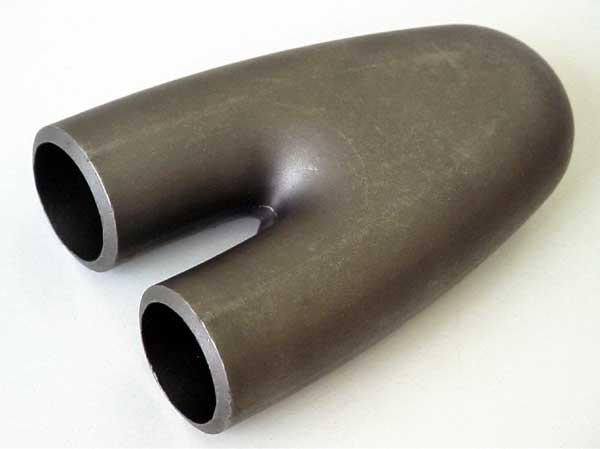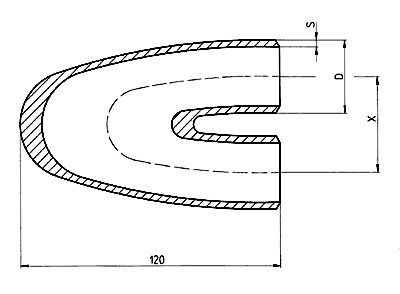 Superheater element return bend
Unicast on heat-resistant cast steel (16CrMo4)
Standard dimensions are as follows
.
pipe diameter
D

thickness
S

distance
X

In stock

On request
Other dimensions on request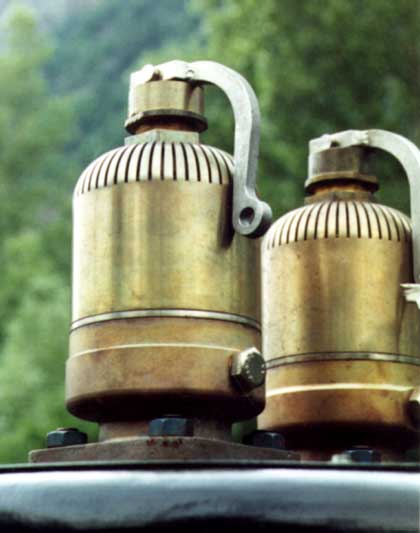 Technical Info:
Boiler pressure: 10 -18 bar
Steam flow rate adjustable
Optional pre-lifting lever
Integrated silencer for efficient noise reduction
Dimensions: (other dimensions on request)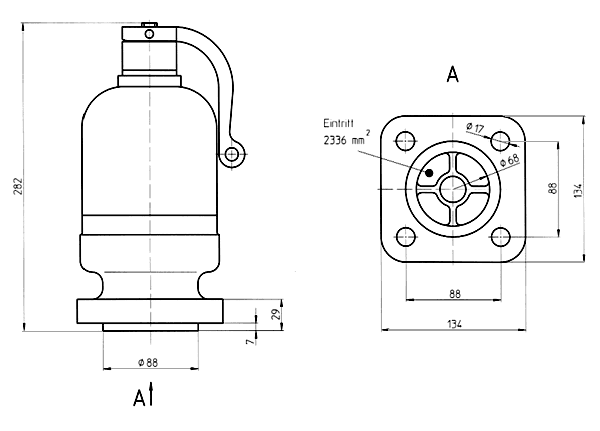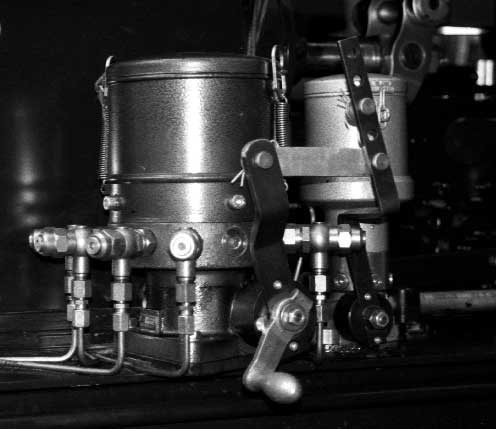 Concept of complete lubrication systems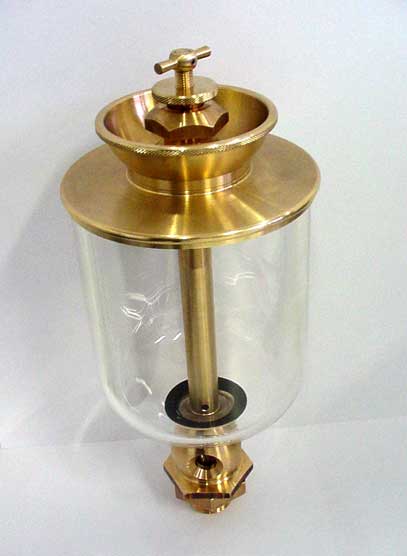 Drip-feed lubricator in sturdy design:
• With adjusting screw and lock nut
• All mechanical parts in brass or bronze, all surfaces fine grounded
Applications:
steam engines for ships
• Stationary steam engines
Dimensions: (other dimensions on request)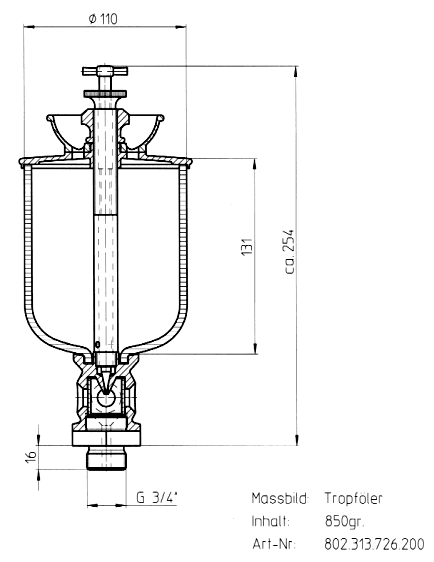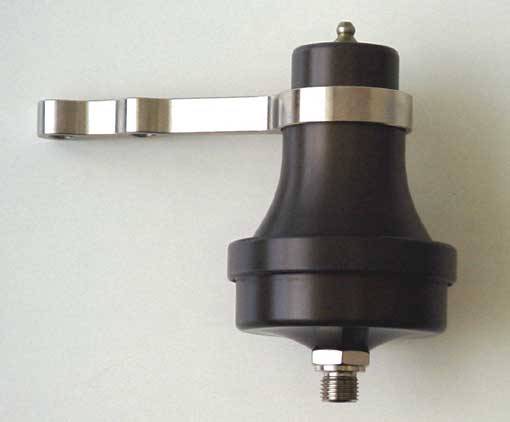 • Spring-loaded automatic grease cup for grease-lubricated friction-type bearings
• Constant flow of lubricant
• Unthrottled feed of grease
• Robust lightweight construction for high acceleration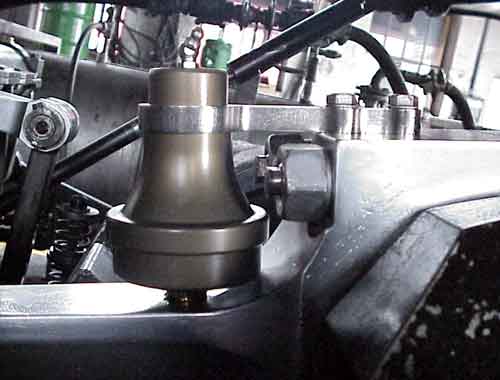 Grease cup in use (big end bearing of the rack steam locomotives)
Non-lifting, re-starting Injector type ASZ no.6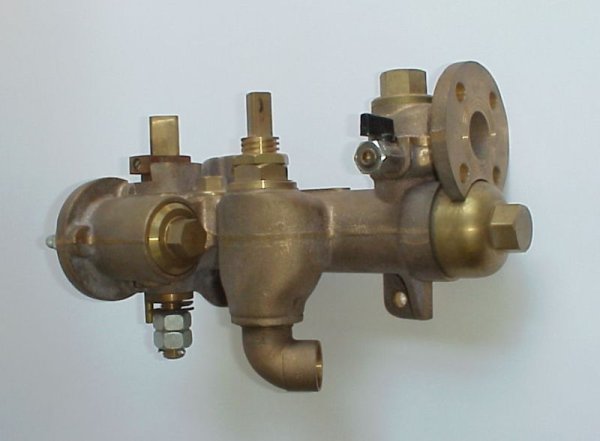 Injector Friedmann ASZ no. 6 right-hand side:
It's a non-lifting injector, adequate for a pressure range up to approx. 16 bar. Suitable for steam locomotives with a steam production of around 3 tons per hour. The injectors are new and unused, manufactured long time ago by Alex Friedmann, Vienna.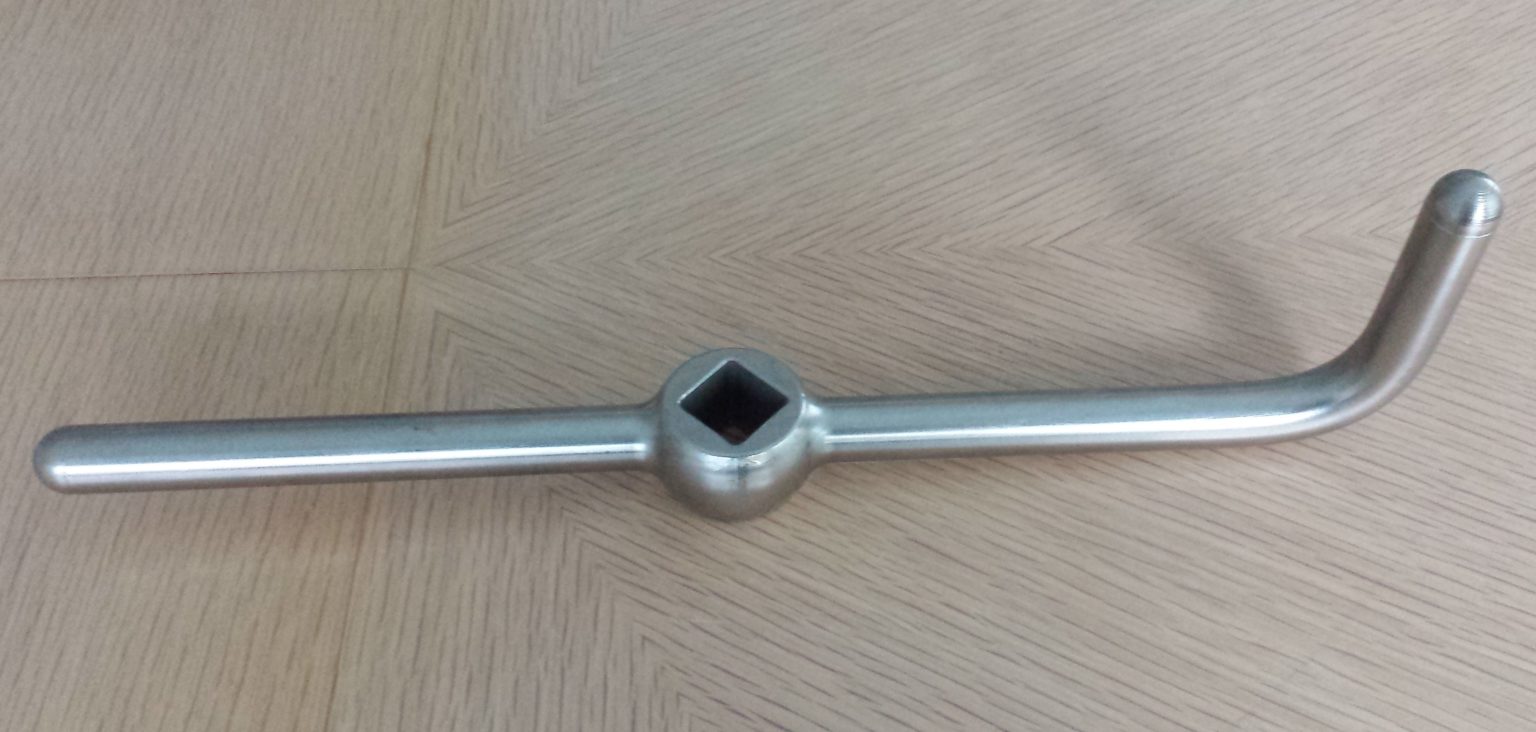 Die Handbremskurbeln sind hartvernickelt.
Kurbelradius 200 mm
Vierkantabmessung 24 mm
Aus Lagerbestand: Pack à 25 Stück zu 450.- CHF (Neupreis 750.- CHF)
Stahlqualität 8, verzinkt, ex works, solange Vorrat, ohne MWst, Minimalbestellmenge 25 Stück
Aus Lagerbestand: Pack à 25 Stück zu 150.- CHF (Neupreis 250.- CHF)
Stahlqualität 8, verzinkt, ex works, solange Vorrat, ohne MWst, Minimalbestellmenge 25 Stück