EXPERIENCE THE EXCITEMENT OF A CAB RIDE during an exclusive ride in the driver's cab of the modernised steam locomotive 52 8055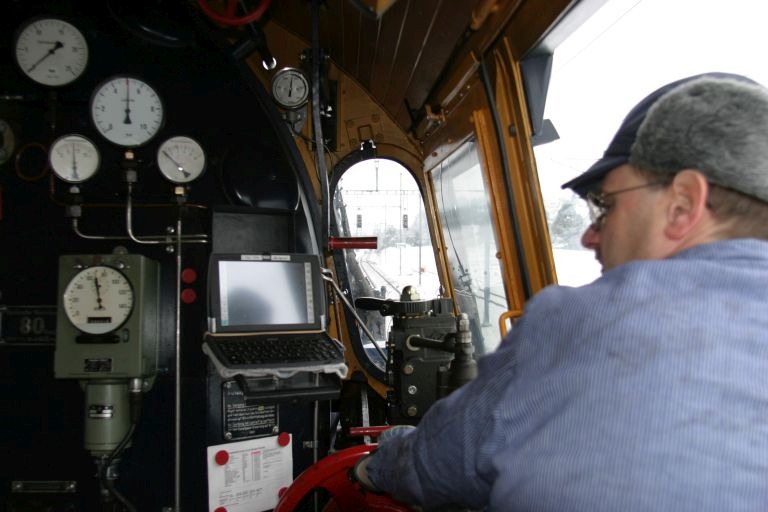 On all our public steam trains we offer the exclusive opportunity for cab rides. You can see driver and fireman at work and feel the power and speed of the steam locomotive. To give many passengers a chance to experience the thrill of a footplate ride, cab rides are done in sections of two station stops, usually lasting between 15 to 30 minutes. If you book early, you may choose your preferred section. Thanks to MODERN STEAM light oil firing, our cab is clean and there is no need for special clothing. For safety reasons it is not allowed to speak to driver and fireman whilst the train is in motion; however, a representative from DLM will give explanations and answer questions.
Reservations are necessary. Vouchers can be ordered together with booking the cab ride by phone or mail to DLM.