PUFFING BILLY: OIL-FIRED NA-CLASS LOCOMOTIVE 14A IN REGULAR TRAFFIC
On  Mai 24, 2018 the oil-fired NA-class locomotive hauled the first official time-tabled passenger train and is since regularly used, mainly on the entire section to Gembrook. At the same time, firemen and driver training has been  extended. The main reason for the conversion to light oil firing was the elimination of fire danger and many a steam railway in Europe and the USA may now wish to have had the same foresight. Climate change results in more frequent and longer dry periods, even in countries once famous for rain. So the question to be asked more and more often is: would you rather have an oil-fired steam locmotive or a  replacement diesel in front of your train?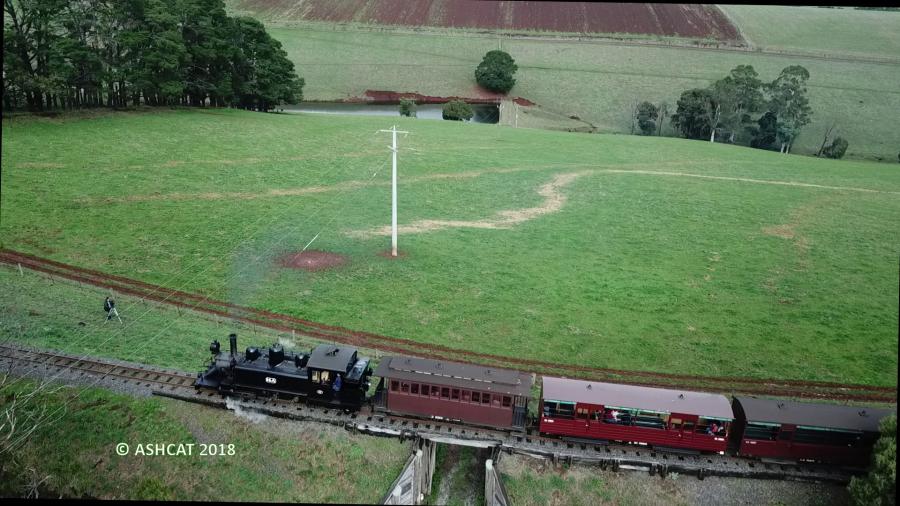 Tony (Ashcat) Marsden took this areal view by means of a drone. It shows oil-fired 14A on the 1 in 30 gradient before Gembrook.