Puffing Billy: Oil-fired 14A officially inaugurated
Anlässlich des 20-Jahr-Jubiläums der Wiederinbetriebnahme der Steilstrecke von Lakeside nach Gembrook am 18. Oktober 2018 wurde die kürzlich auf DLM-Ölfeuerung umgebaute NA-Dampflokomotive 14A offiziell in Betrieb genommen, nachdem zuvor schon etliche Test-, Personalschulungs- und Publikumsfahrten gemacht wurden. Das Bild zeigt die beiden technischen Leiter David Clowes (links) und Tim Heeks vor der dekorierten 14A.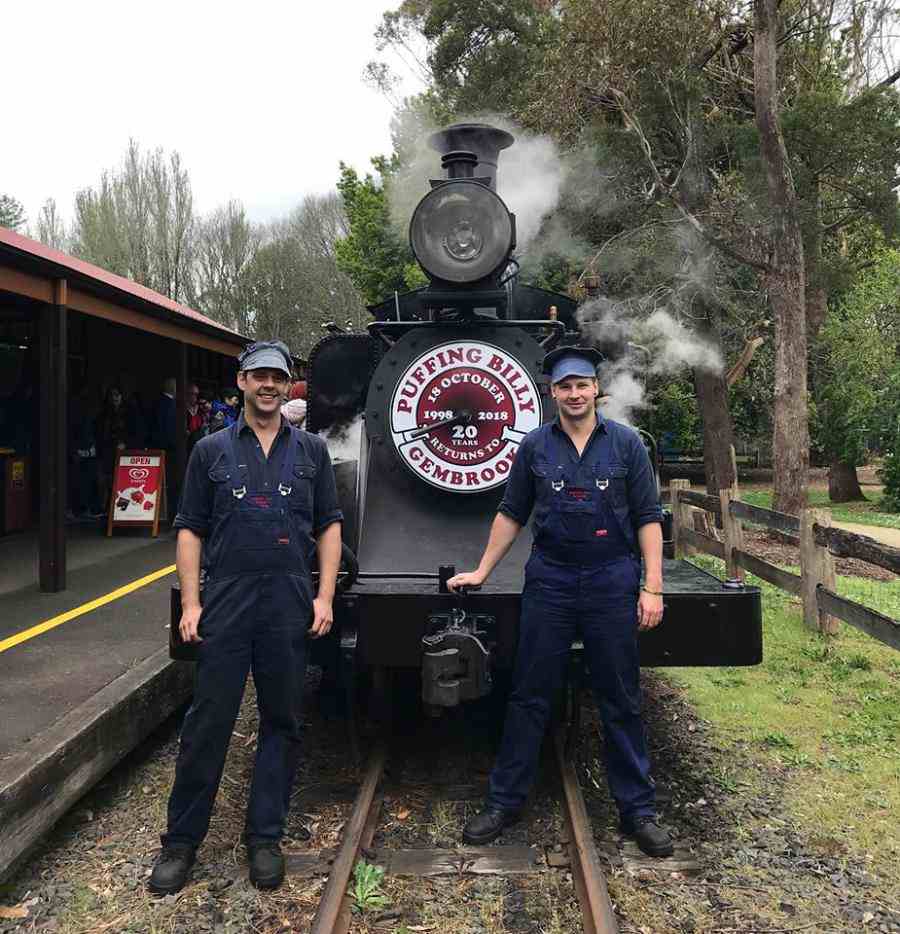 Tony (Ashcat) Marsden took this areal view by means of a drone. It shows oil-fired 14A on the 1 in 30 gradient before Gembrook.
Dieser Link zeigt die verzierte 14A beim Überqueren der berühmten Trestle Brücke direkt nach Belgrave