Light Oil Firing for Puffing Billy Railway in Australia
The Australian tourist railway "Puffing Billy" is worldfamous. DLM received an order to convert one of their coal-fired NA-class locomotives to oil firing. This will eliminate sparks that prevent the use of steam locomotives in case of fire danger. The diesel locomotives that substituted the steam locomotives in fire hazard conditions have not been popular. The modernization has already begun. The outer appearance of the locomotive will not be changed. This method has already been successfully done with the conversion of the steam locomotive "Heidi".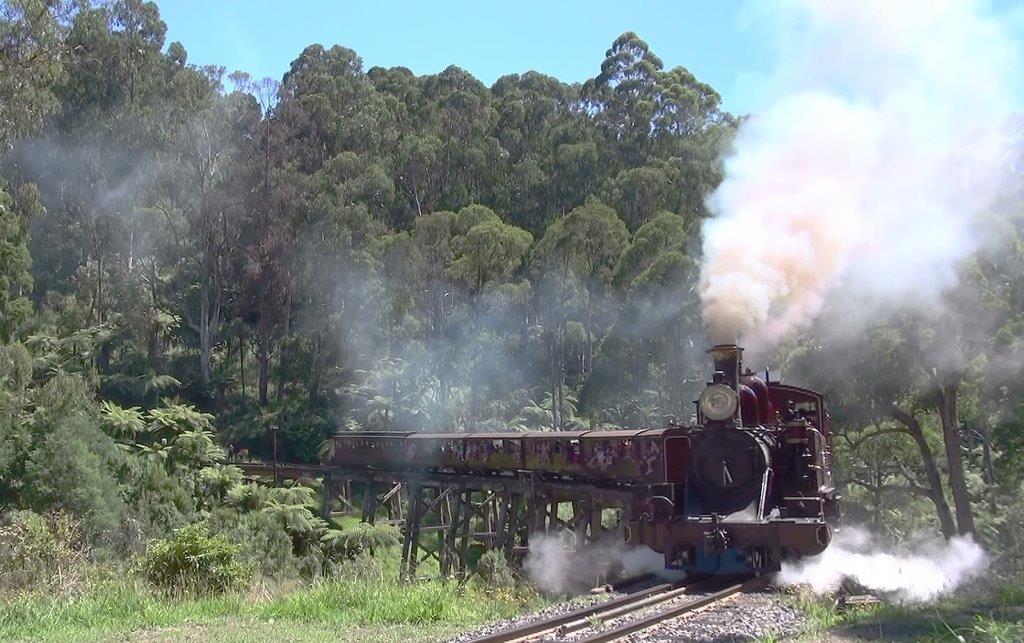 A coal-fired NA-class steam locomotive hauls a passenger train over the wooden trestle near Belgrave. Photo: Roger Waller.